MY EDUCATIONAL BACKGROUND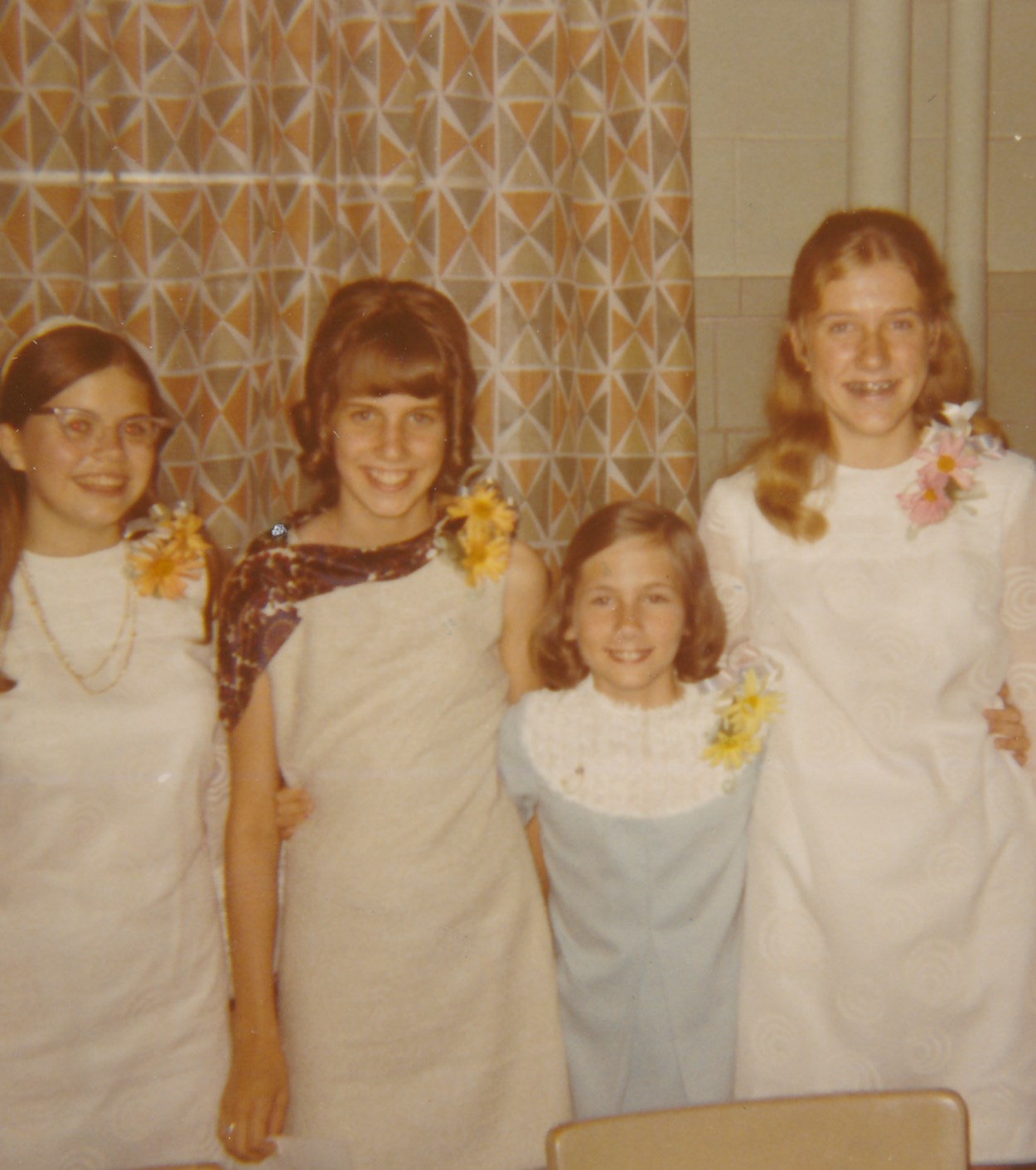 I was born and raised in Edgewood, KY, a small town in the very northern tip of the state, right across the river from Cincinnati, OH. Both my parents were teachers. My father was a professor of Business at a small private college. Long before most women worked full-time outside the home, my mother was an elementary school teacher for 30 years in the public school system in the adjoining town. In 1972 she "broke the glass ceiling" to become the first female Administrator in the District Office in the next County. Prior to her the only women in the District office were secretaries. What a role model I had!
In those days there was no such thing as Honors or AP classes. All 6th graders were in the same classes. I was a bright child so my parents worried that I would get bored in school. Thus they made the decision to send me to first grade when I was 4 years old. Always two years younger than my classmates, I graduated from high school when I was 16 and from college when I was 20.
I went to Catholic grade schools and high school, primarily because the private schools offered a slightly better academic foundation. In retrospect, however, it became clear that my formative education, even in private school, was certainly sub-par. I'm not sure I read a grand total of 5 "classic" books in my entire high school education.
But what I DID have going for me were 3 things: 1) above-average intelligence, 2) a family that valued education and instilled in me the personal motivation to excel in school, and 3) strong study skills. When I got to top-drawer undergraduate and graduate schools these traits enabled me to successfully compete with classmates who had much stronger academic foundations than I did.
I attended Indiana University in Bloomington, IN and majored in Business Administration. I graduated "With Distinction" (Top 1%). I was one of the first female members of IU's chapter of Delta Sigma Pi, a business school fraternity, and eventually became Vice President of the chapter. I was a member of Beta Gamma Sigma, the highest scholastic honor conferred upon students by the Indiana University School of Business.
Hired by the Harris Bank, I moved to Chicago after graduation. Because I had no other economic option, I worked full-time and went to night school for 3 ½ years to get my MBA. I attended the University of Chicago and double-majored in Finance and Marketing. The University of Chicago is one of the premier graduate schools in the country, known for its strong quantitative emphasis. This is where I learned to always "look at the data", a principle I still subscribe to today!