NEVER BEFORE HAVE SCHOOL BOARD ELECTIONS BEEN MORE IMPORTANT. DO YOUR RESEARCH. YOUR VOTE MATTERS!
DID YOU KNOW...
SCHOOL SAFETY
In May 2022 a student was found INSIDE Arcadia H.S. with a gun in his backpack. This is unacceptable. We must secure our campuses to keep students and staff safe. Above anything else, this is the number one responsibility of the Governing Board.
ACADEMIC PERFORMANCE
Roughly 40% of our 3rd-8th graders are not proficient in English or Math (2022 State AASA tests)

Pre-

COVID, only 46%

of Scottsdale Unified high school students were "proficient" or better in English, Math, and Science

.

(2018-2019 AZMerit data)

In our best high school it was

55%

; in our worst high school it was

19%

US News and World Report ranks only 30% of SUSD Seniors as "college ready". (2021, using 2018-2019

Pre

-COVID data)

Only 43% of SUSD students taking the ACT college admissions test met the college readiness benchmarks. (Class of 2020). In 2022 the composite ACT score for the District was 20.7 (approximately equal to the 53rd percentile nationally)
SUSD performance declines significantly as students age: ~73% proficiency in elementary school, ~56% in middle school, ~46% in high school (SUSD Mid-Year Assessment Results 2021-2022 , AZ School Reports 2018-2019)
SUSD now ranks 6th out of 10 Phoenix-metro school Districts in 10th grade Math (Spring 2021 AzM2 results)
(See more academic statistics here "Academic Stats")
PARENTAL RIGHTS AND TRANSPARENCY
Time spent on race, gender, sexuality, social justice, equity, etc. is negatively impacting academic results---the number one responsibility of our schools.
There have been gender, sexual, political, and racial events, surveys, assignments, and personnel incidents within SUSD.
(See examples within SUSD at "SUSD Incidents")
WHY AM I RUNNING?
I'm running for the Scottsdale Unified School District Governing Board because I believe we have to IMPROVE ACADEMIC ACHIEVEMENT in the District. Schools have become more concerned with ideology than academics, and this needs to be reversed.
SUSD is a huge operation---22,000 students, 3000+ employees, 29 facilities, and a $480 MIL budget. While there are amazing things to celebrate in SUSD---dedicated teachers and administrators, involved parents, a wide variety of academic programs and extracurricular activities (see "Andrea's Accolades" for some notable examples)---these academic results are unacceptable. We are failing our youth on our most important task, educating all our students. In addition, as taxpayers we should be receiving a better return on our investment in SUSD. With the support of all stakeholders in our community, SUSD can meet the challenges we face and improve academic performance.
We can—and must—do better for our children!
HOW DO WE ACHIEVE THIS?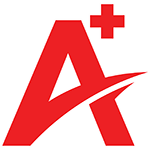 ssure We Have An Excellent Superintendent
The Board only oversees one person, the Superintendent. He/she sets the culture of the organization, determines the priorities to be emphasized, hires/fires every key employee, sets goals and holds staff accountable, etc. This is the most critical decision the Board makes.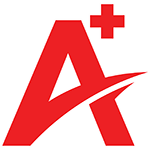 dvance Academic Achievement
We absolutely have to have all students (with the exception of those who suffer severe disabilities) graduate at or above grade level in the basic academic subjects (reading, math, science, etc.).
We need to set specific, aggressive, measurable standards to be achieved by certain dates. Start with proficiency, then move to excellence. Outcomes that can be objectively measured (like Math proficiency, not things like "acting collaboratively"). Then hold the Superintendent accountable for achieving them. I was the first candidate to demand ANY type of academic accountability for the current Superintendent. I have been the only candidate to speak to the Board about academic achievement. (See Videos here)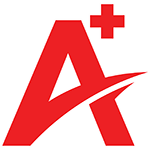 ffirm Parental Rights and Transparency
Schools assist, but do not supersede, parents in raising children. There should be no divisive, identity-based curricula; no political or sexual indoctrination. We must establish and enforce a culture where such incidents do not happen within SUSD schools.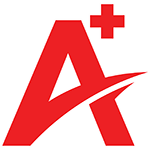 ssure Financial Accountability
Prioritize spending on teaching core subjects before other things. With a $480 MIL budget we have the money to do lots of things, but we must weight our spending toward our first priority. Reduce overhead and waste. Spend your tax dollars wisely to produce a good return on your investment.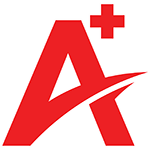 dvocate for ALL Students and a Range of Post-High School Options
Provide opportunities and resources for ALL students to maximize their potential, from the most gifted ones to those with special needs. EVERY child can succeed.

Make it culturally acceptable in all our schools to allow all students to choose alternatives to 4-year universities (community colleges, certificate programs, trade schools, the military, etc.), where they can be successful, achieve steady income earlier, and reduce debt. Provide the same Career and Technical Education programs to students at all SUSD high schools; not some at some schools but not at others.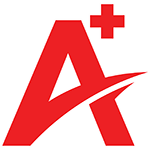 dvance Poor, Hispanic, and African-American Students' Needs
We are not serving our low-economic students, our Hispanic, or our African-American students as well as we should. Proficiency at Coronado High School was only 19% Pre-COVID and it's worse now. Other schools (outside SUSD) achieve higher academic results for these students. We need to learn from them and perform better.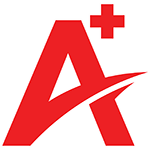 ct collaboratively
There has been much turmoil in the District in recent years, resulting in adversarial relationships between parents, the Board, the Superintendent, administrators, teachers, community leaders, etc. I will work hand-in-hand as a positive partner with all stakeholders to achieve the best academic outcomes. However, I will also be willing to make the tough decisions when necessary if someone or something is not advancing our objectives.
WHY ME?
1. I was the first candidate in this race with IMPROVING ACADEMICS as their primary priority
2. I firmly support parental rights; I do not support divisive curricula, or sexual or political indoctrination. I believe education should be a non-partisan issue. All adults in our community have an obligation to best prepare our youth to succeed in life.
3. I am the only candidate who has BOTH significant business experience AND significant experience in the education sector. (30 years) See these links for detailed background information: Experience | Skill Set
Governing a large-scale enterprise such as SUSD requires MANY skills, from overseeing curriculum to strategic planning, to in-depth financial analysis, to contracts and real-estate management. It's not limited to one issue. None of the 3 incumbents who will continue on the Board, nor any of the other candidates for the 2 open seats, have managed large-scale enterprises. I have managed $100MIL-$300MIL businesses for Fortune 500 companies, therefore I have the broad skill set required for all aspects of the job.
4. I'm a staunchly independent thinker; I'm not being managed by any political organizations or players. Therefore I will not be beholden to anyone when governing. I have no political aspirations or other post-term intentions. I'm simply motivated by my passion for seeing every child maximize their potential. This principle has singularly driven everything I've done for the last 30+ years.
5. Strong teams are made up of people of differing backgrounds, expertise, and perspectives; not those where everyone is cut out of the same cloth.
There are two open seats in this election. I urge you to vote for two people who have COMPLEMENTARY, not DUPLICATIVE, profiles. Who bring different sets of expertise and skills to the table, and who represent different stakeholder groups in the community, so that the sum is greater than its parts.
6. I won't be working or parenting full-time; the Governing Board will be my primary commitment.